SENTINEL Series LED Food Safe Fixtures
Introducing the NSF-rated Sentinel Series High Bay, designed for various applications including food processing spaces, pharmaceutical factories, farms, hatcheries, animal housing, car wash facilities, and supermarkets.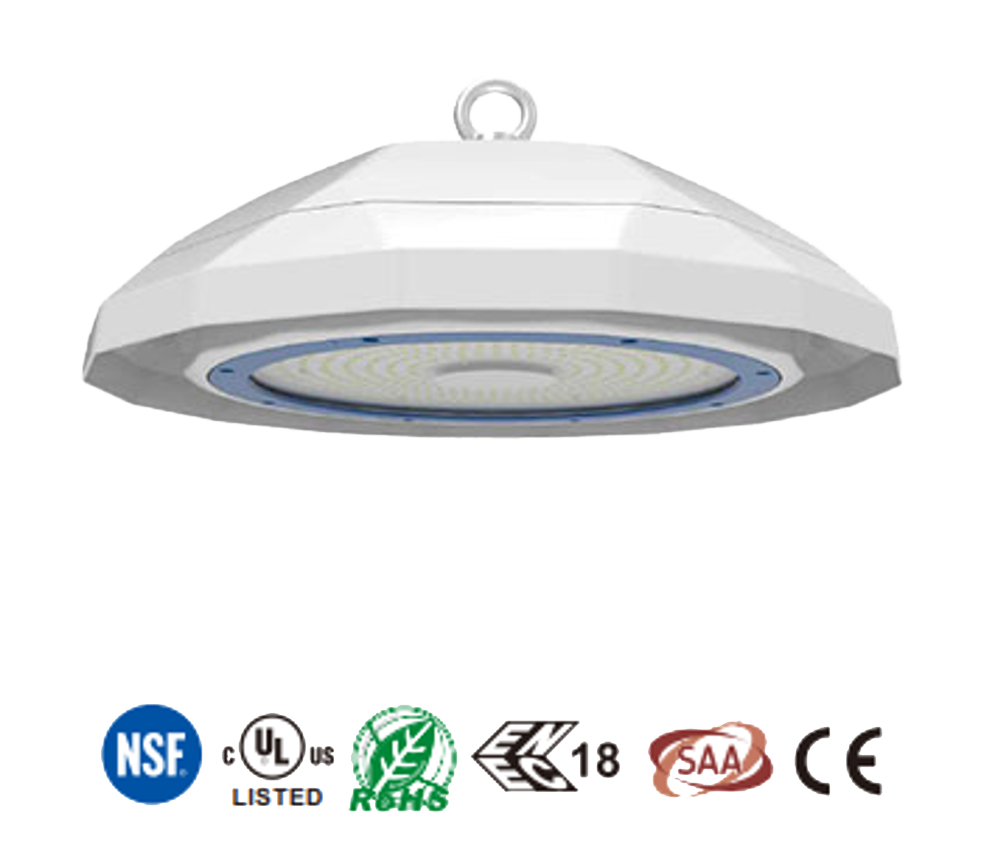 SENTINEL Series LED Features
Lumileds SMD LED
High efficacy 150lm/W and 190lm/W
AC120-277V / AC100-247V / 277-480V (Isolated)
Optional
115° beam angle
70/80 CRI optional
IP66 and IP69K, can be washed directly
Operating temperature: -40°C to 45°C (-40°F to 113°F)
5 year warranty
SENTINEL Series LED Applications
Food processing spaces
Pharmaceutical factories
Farms, hatcheries, animal housing
Car washes
Supermarkets
SHIELD Series LED Additional Details
SERIES
WATTAGE
CCT
VOLTAGE
MOUNTING
SENSOR
OPTIONAL HOUSING
EFFICACY
SEN
1- 80W
1- 3000K
1- 120-277V
1- Suspended
X- None
X- White
1- 190 lm/W
2- 100W
2- 4000K
2- 100-247V
2- Pendant
1- Sensor
1- Red
2- 150 lm/W
3- 125W
3- 5000K
3- 277-480V
2- Blue
5- 150W
4- 5700K
3- Black
6- 185W
4- Green
7- 200W
All orders totaling $4,000 or more ship free of charge.
Mail completed application to:
Tactik Lighting, 3115 N. 21st St., Suite 2, Sheboygan, WI 53083
Learn more about Tactik's industry-leading 10 year standard warranty!